A CALL TO THE RIGHT COMPANY CAN
GET IT DONE
5280 CWS is a time-saving and cost-effective concierge service provider for the multi-family housing industry. Our goal is to provide on-site management of resident trash/recycling as well as on-site management and distribution of resident packages. We provide services that property management companies appreciate and residents cannot live without. Our friendly, knowledgeable and professional staff want to partner with each property we service to deliver an unparalleled quality of service that only 5280 CWS can provide.

Get Started
" 5280 CWS,provides a great service,have great customer service and are very easy to work with while keeping our property clean. "
Dustin
Maintenance Supervisor
" 5280 CWS is a great company with positive attitudes and great customer service "
Tanya T.
Property Manager
" I would highly recommend 5280 CWS to any apartment community looking to improve curb appeal, make trash services easier and to make their residents' stay more pleasant! "
Dana R.
Property Manager
" 5280 CWS have been a pleasure to work with. I highlight their service every tour. "
Jon E.
Property Manager
MEET OUR CONCIERGE WASTE COLLECTORS

CUSTOMER SERVICE
5280 Community Waste Solutions, LLC is a professional concierge door-to-door waste and recycling collection company for multi-family communities throughout Colorado. Our vision is to provide a leasing tool for management companies, a professional service that residents will appreciate, and ancillary income for the community. We are two local area entrepreneurs interested in serving our community in a positive fashion. Our Concierge Waste Collectors are all background checked and W2 employees.
Contact Us

Jeff P.

Concierge Waste Collector

Sean G.

Concierge Waste Collector

Austin Z.

Concierge Waste Collector

Jason R.

Concierge Waste Collector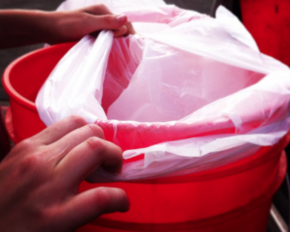 74% of community residents, rated door-to-door trash pick-up as the most valued community amenity
-- NAA--Units Magazine
We Save Your Maintenance Staff Time
With our complimentary services in our Door-to-Door Waste Collection services your maintenance staff will save hours each week. A great opportunity to catch up on work orders around the property.